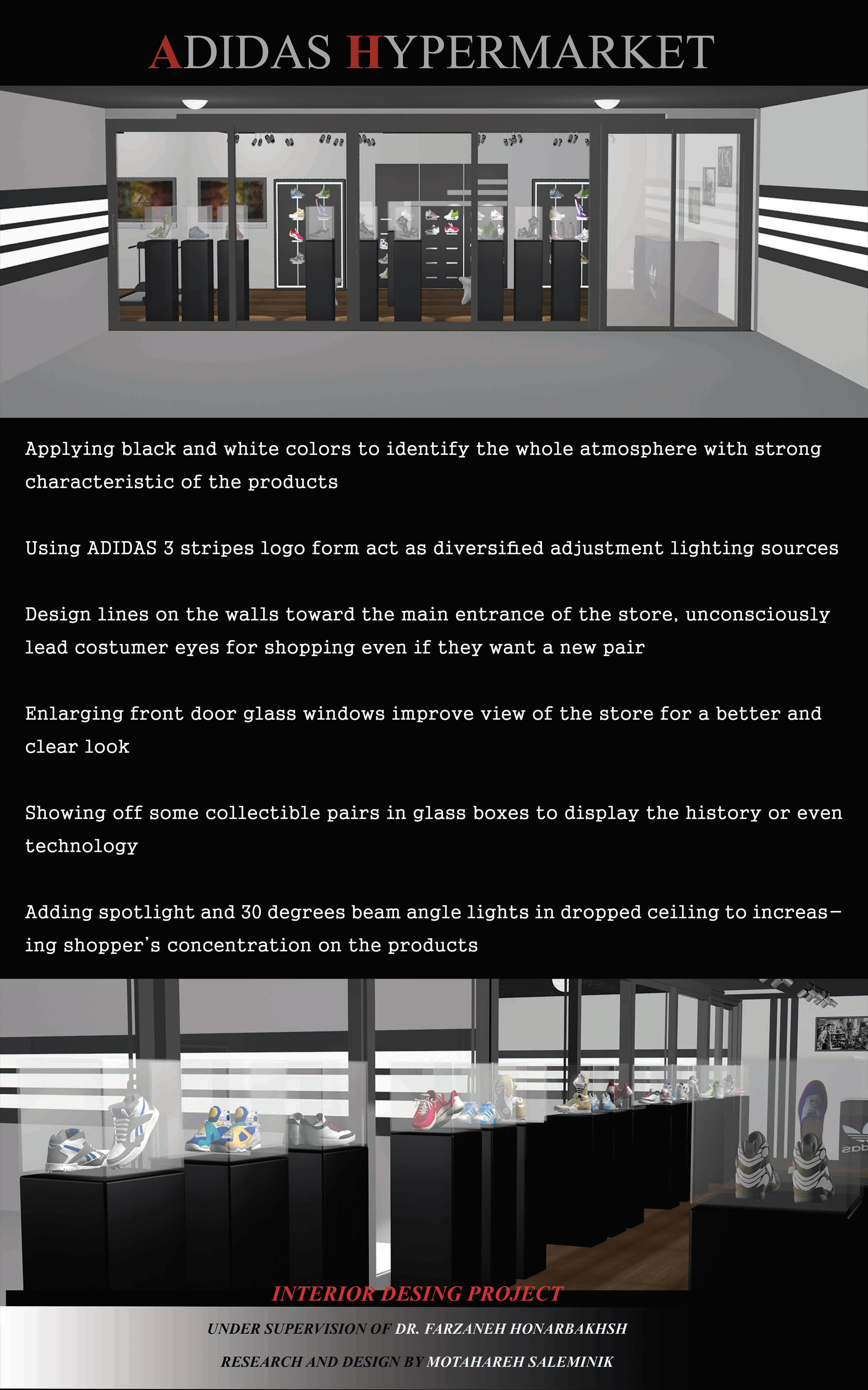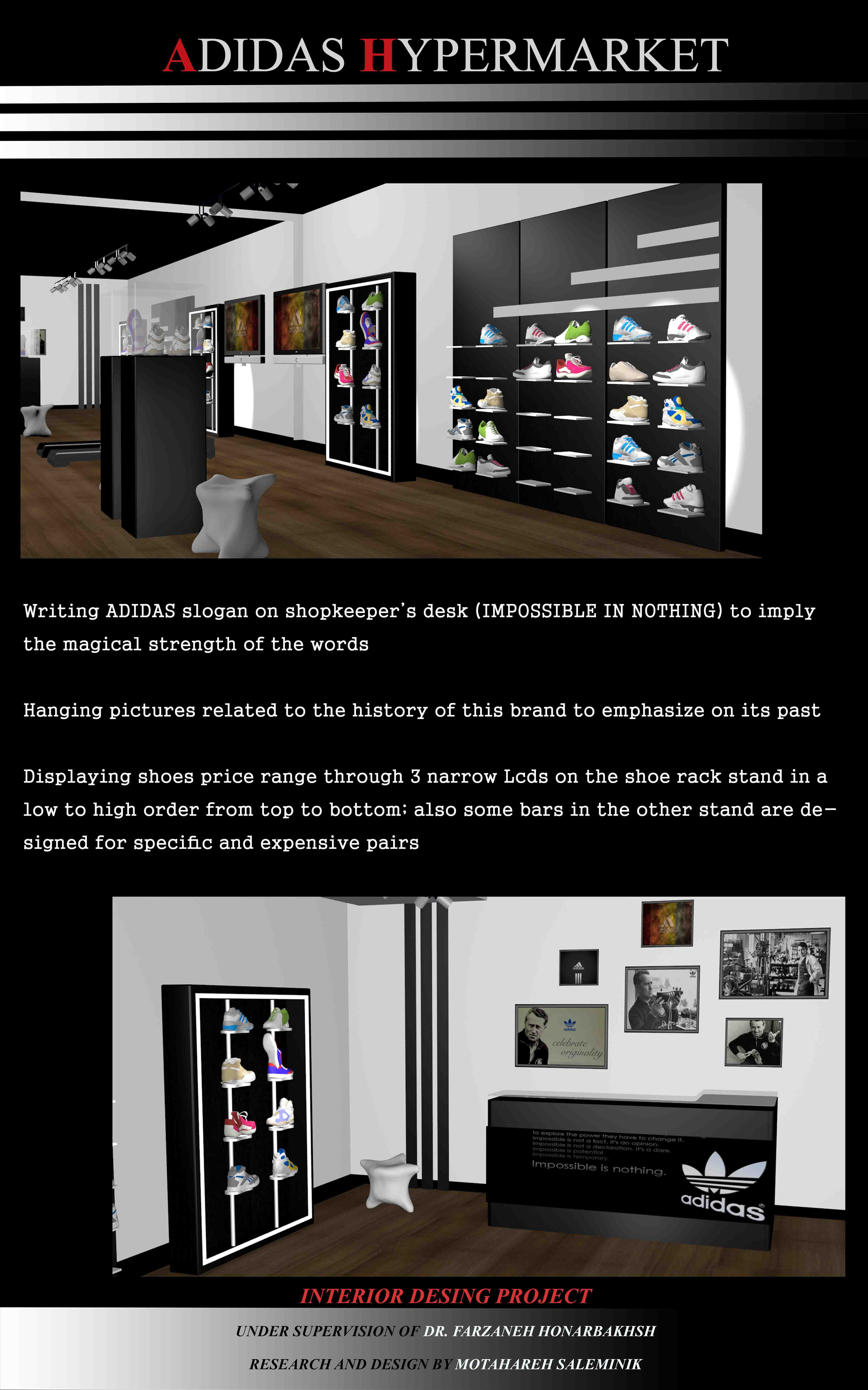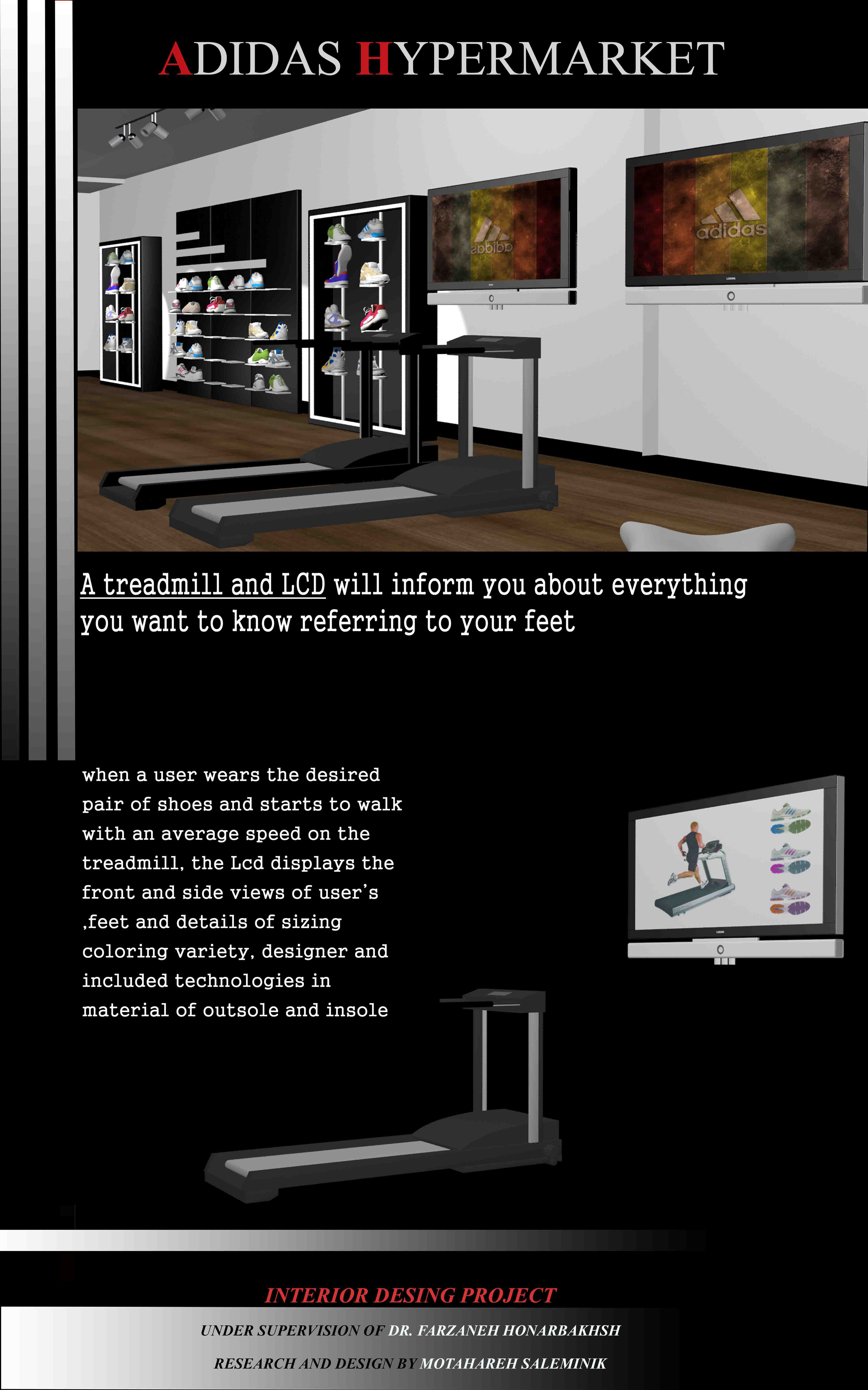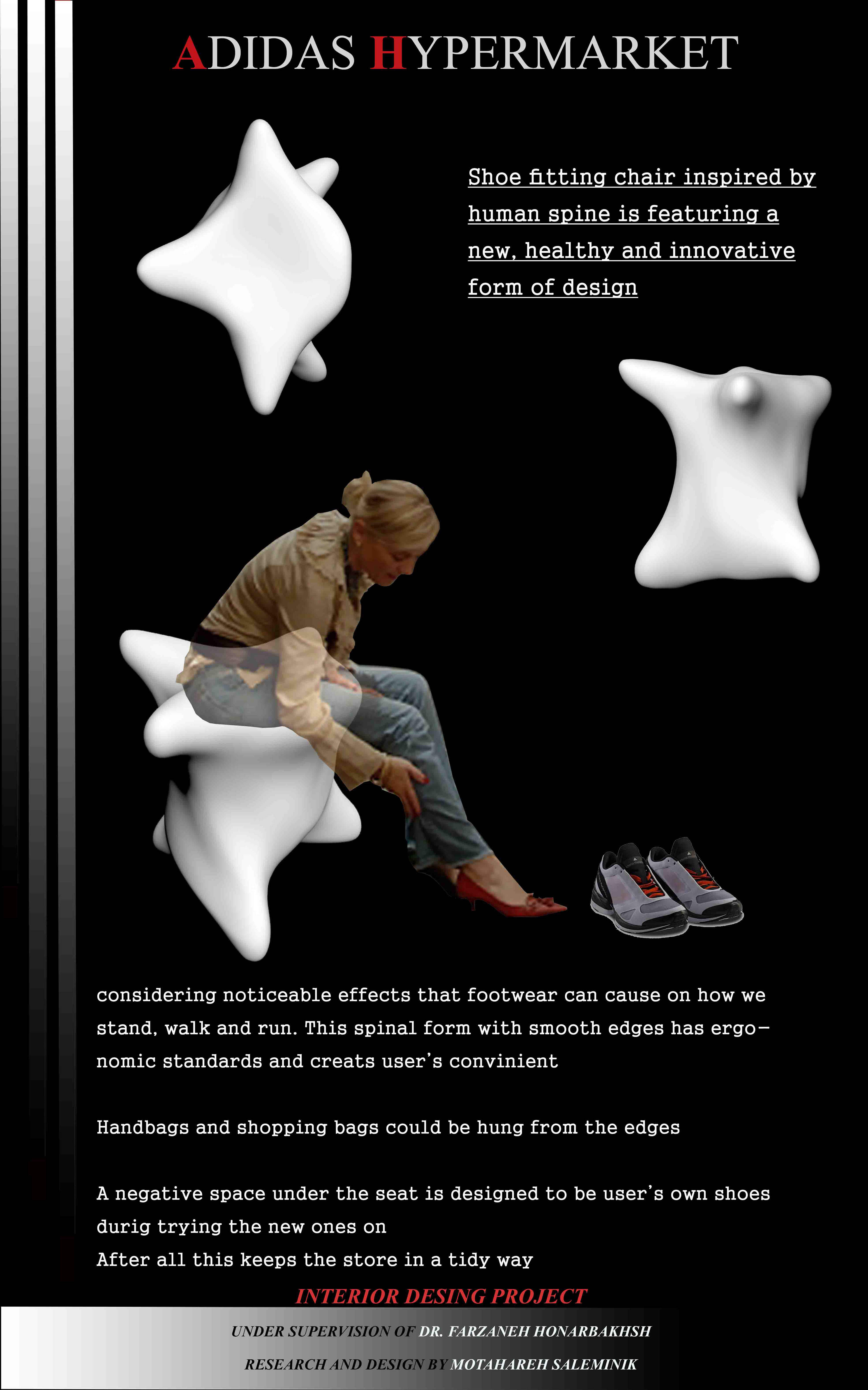 ADIDAS FOOTWEAR INTERIOR DESIGN
This interior design idea inspired by the athletic and ergonomic aspect of ADIDAS which specializing attractive, comfortable atmosphere; also standard and functional user experience equipment to design the interior by applying the most significant ergonomic standards through using new technologies. I had some research from the book "Architects' Data" by Peter Neufert to reach for information, such as psychological distances; reception area; shoe fitting chair; shelving shoe storage;  lighting, smell, color, sound, and heat privacy. 

I came up with sketches of new ideas and matched them with the standards.
The most two important results of my project :
A treadmill and LCD which inform you everything about your feet : when a user wears the desired pair and starts to walk with an average speed of the treadmill, the Lcd displays the front and side views of user's feet and details of various sizing and coloring, designer, included technologies in material of outsole and insole.
A shoe fitting chair that is inspired by human being spine: 
Considering noticeable effects that footwear can cause on how we stand, walk and run. This spinal form with smooth edges has ergonomic standards and creates user's convenient. The client could use the edges for hanging the handbags or shopping bags. A negative space under the seat is designed to be user's own shoes during trying the new ones on. After all, this keeps the store in a tidy way
Project Results after the theoretical, visual and businesswise research:
-Applying black and white colors to identify the whole atmosphere with
-Using ADIDAS 3 stripes logo form act as diversified adjustment lighting sources
-Design lines on the walls toward the main entrance of the store, unconsciously lead costumer eyes for shopping even if they want a new pair!
-Enlarging front door glass windows improve view of the store for a better and clear look
-Showing off some collectible pairs in glass boxes to display the history or even technology
-Adding spotlight and 30 degrees beam angle lights in dropped ceiling to increasing shopper's concentration on the products
-Writing ADIDAS slogan on shopkeeper's desk (IMPOSSIBLE IN NOTHING) to imply the magical strength of the words
-Hanging pictures related to the history of this brand to emphasize on its past
-Displaying shoe's price range through 3 narrow LCDs on shoe rack stand from low to high order from top to bottom; also some bars in the other stands are designed for specific and expensive pairs.