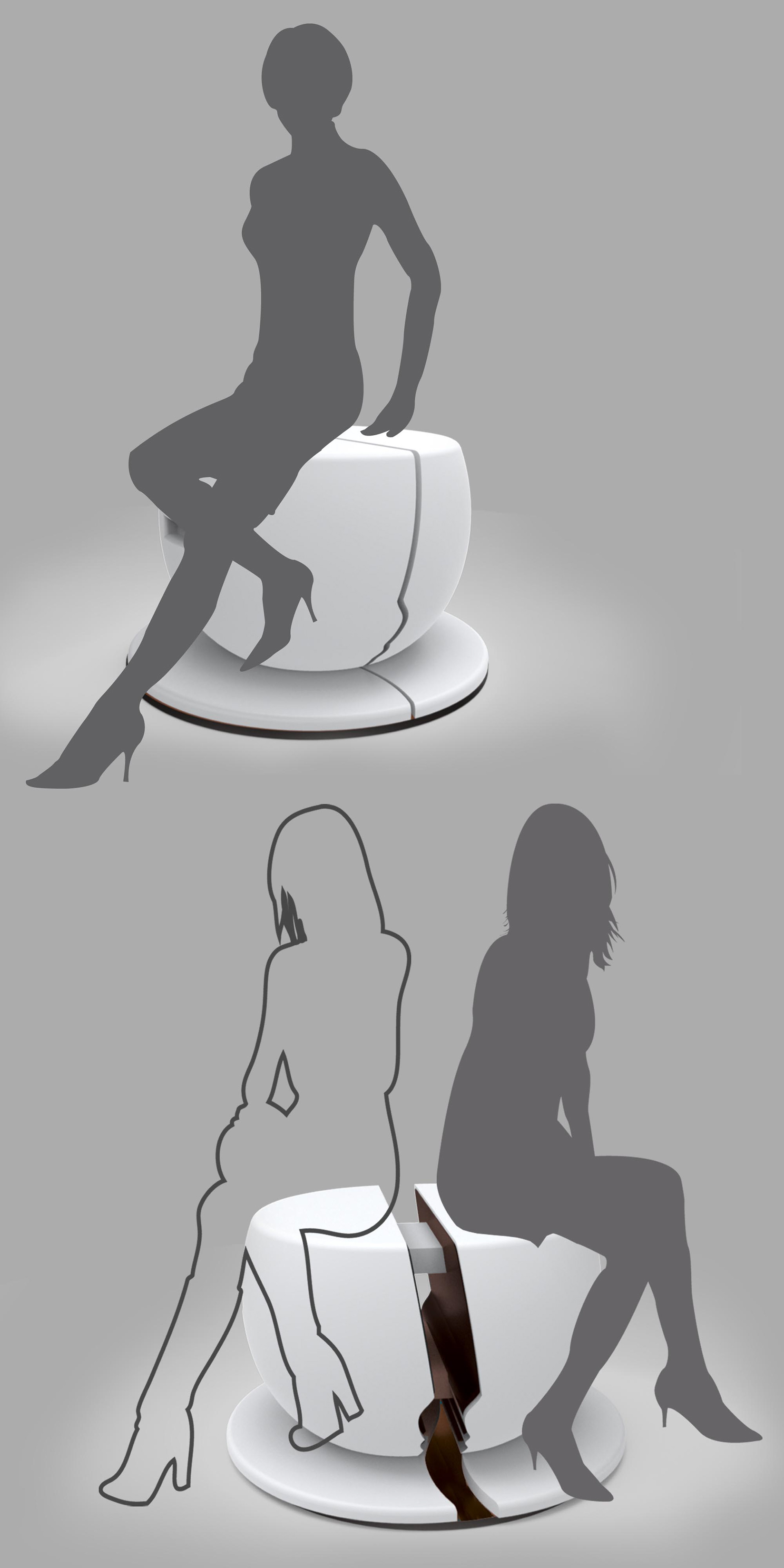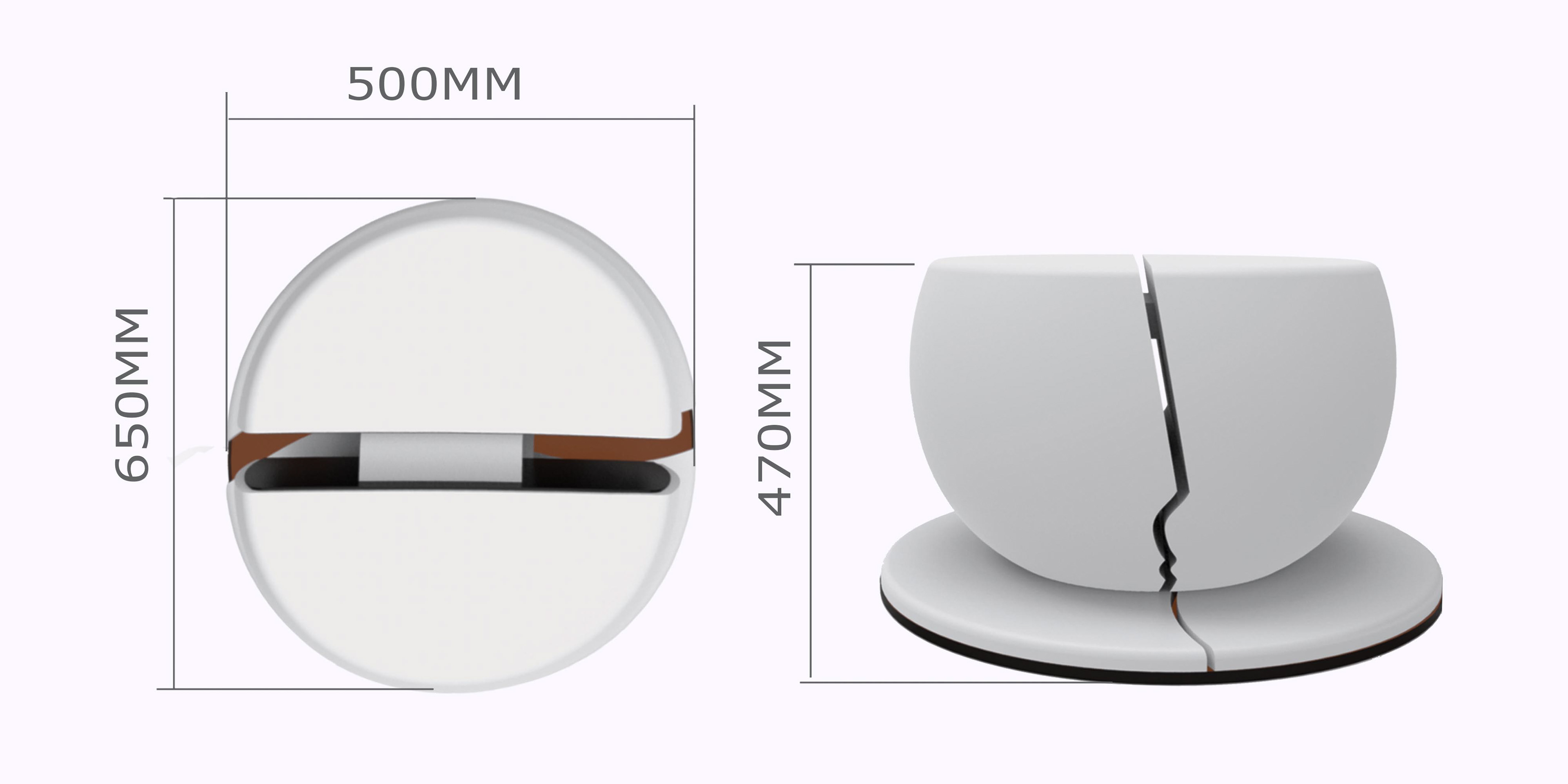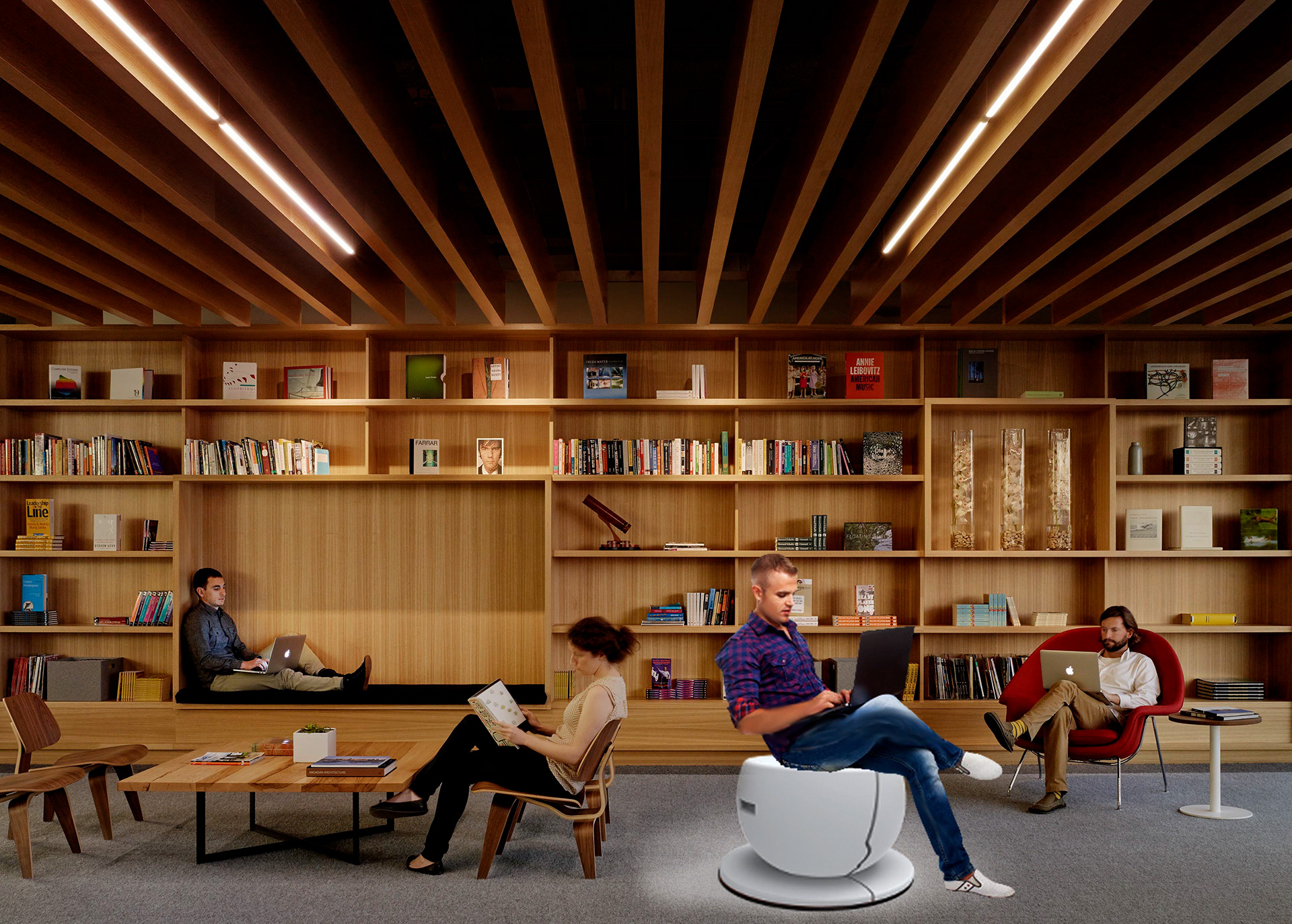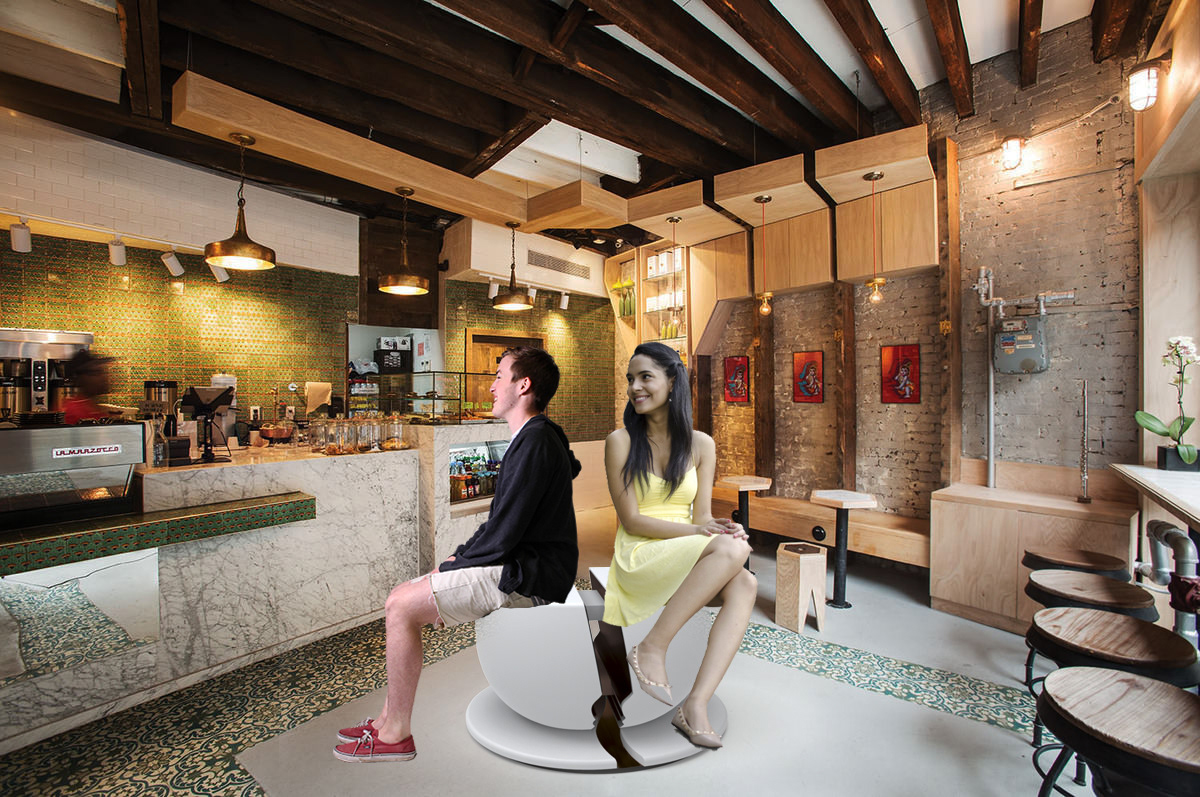 Main purpose of the project: Design a white coffee themed chair with the conceivability of becoming a double seat
Since coffee acts as an antidepressant drink and spikes my adrenaline levels which is delighted, I came up with the idea to design a chair in a 3D dimensional shape of a regular solid cup. As I believe that some people happen to share their stories and feelings with one another while drinking coffee, I added an extension in my cup to make it to a double seat.
-The upper circular section of the chair is wider than a standard seat to becomes in half for two.
-As a double seat, it easily gets in half through the extension in two hemispheres by pulling the inner handles apart.
-The extension gets locked and unlocked by a little push on the upper-seat toward the saucer shape in the bottom which moves the two railways on the top section of the saucer back and forth.
-It comes into one seat position by doing this in reverse.
Software: 
Rhinoceros 3D, Adobe Photoshop