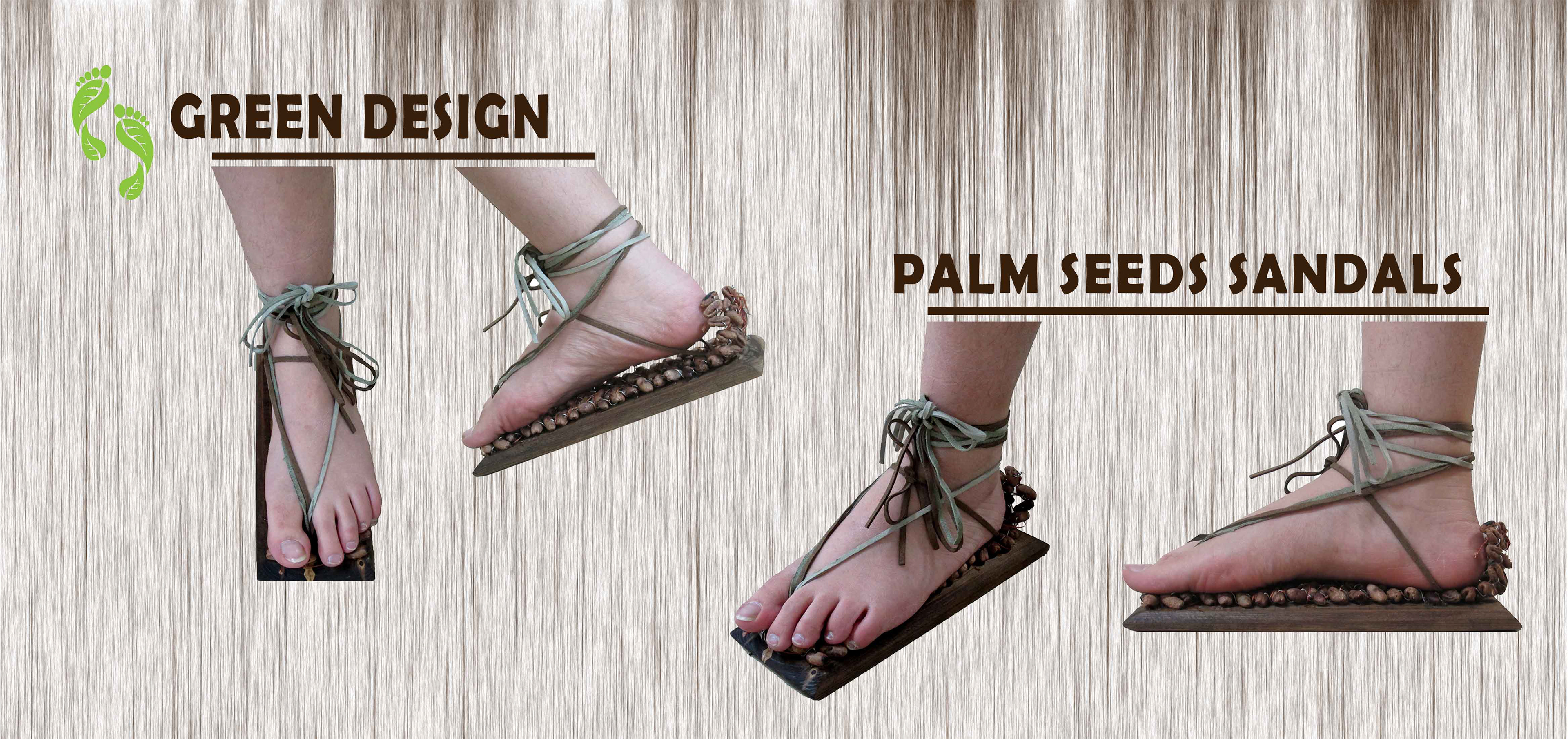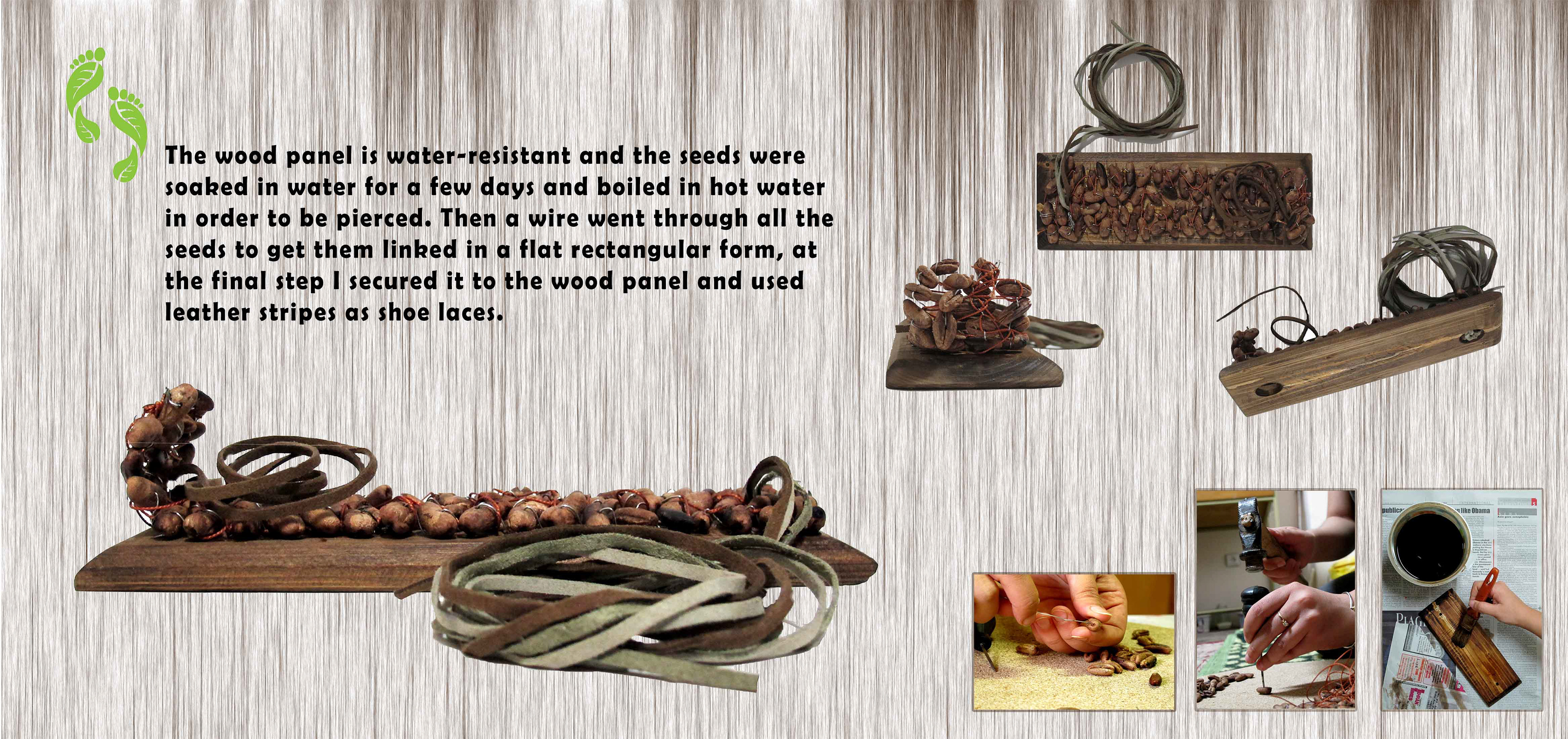 This project aims to demonstrate environment-friendly material inspired by Palm tree's seeds for a sustainable life.
As a designer, one of my major concerns is to create products that have the least possible harm to our surroundings, whether in material or function.
My tendency to palm trees comes from my early ages as a kid which led me to pick the seeds as a basic material. While I was doing a research about the history of Eco-friendly shoes in my culture, I noticed that inhabitants of the southern part of Persia utilized their surrounding materials for covering their body and feet. I tried to find accurate references but unfortunately, there were not any of them. As the southern part of my country is filled with palm trees due to the weather conditions I specifically designed these shoes for them.
The wood panel is water-resistant and the seeds were soaked in water for a few days and boiled in hot water in order to be pierced. Then a wire went through all the seeds to get them linked in a flat rectangular form, at the final step I secured it to the wood panel and used leather stripes as shoelaces.
Materials: 
wood panel, wire, thread, polish, palm seeds, leather stripe.