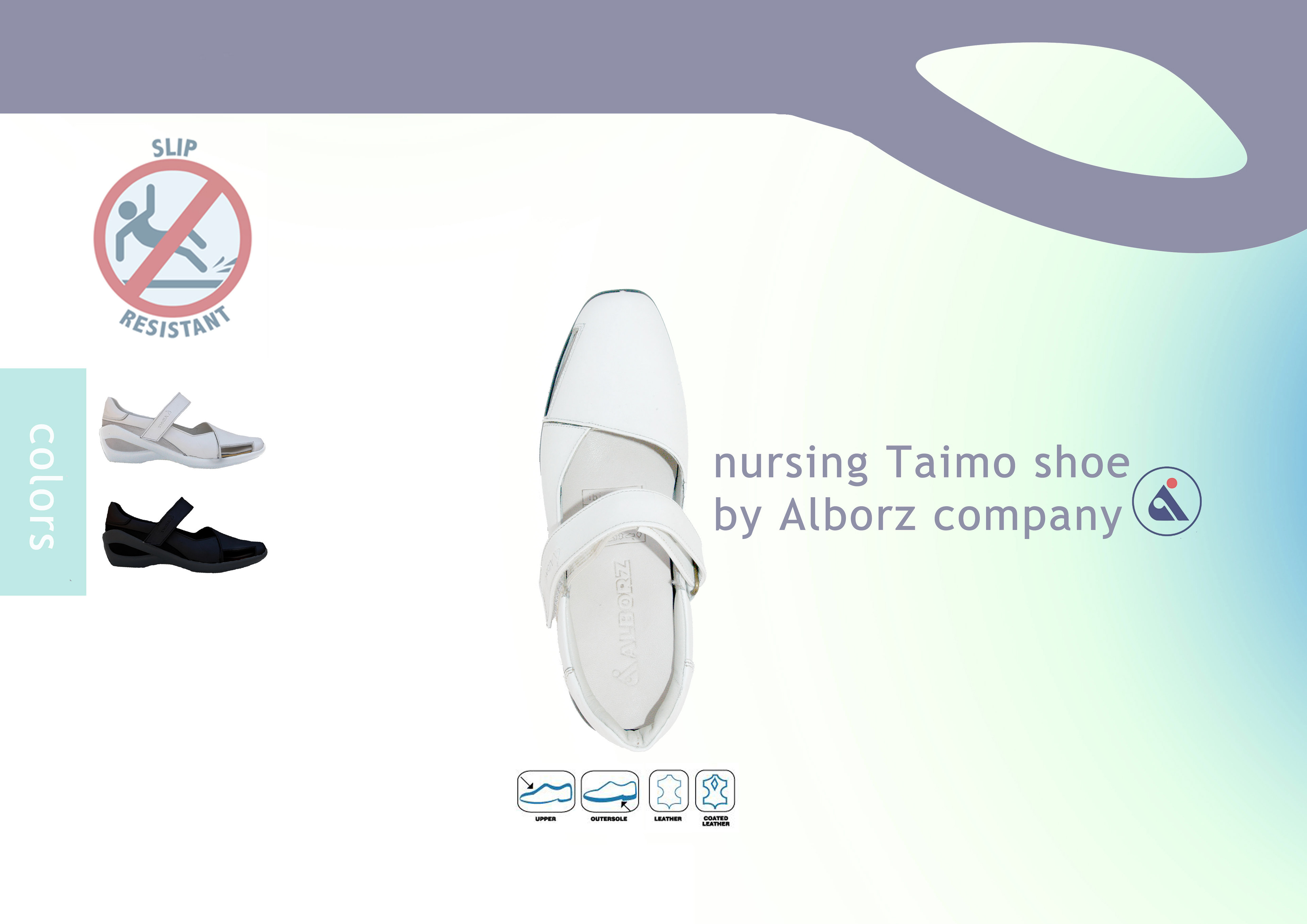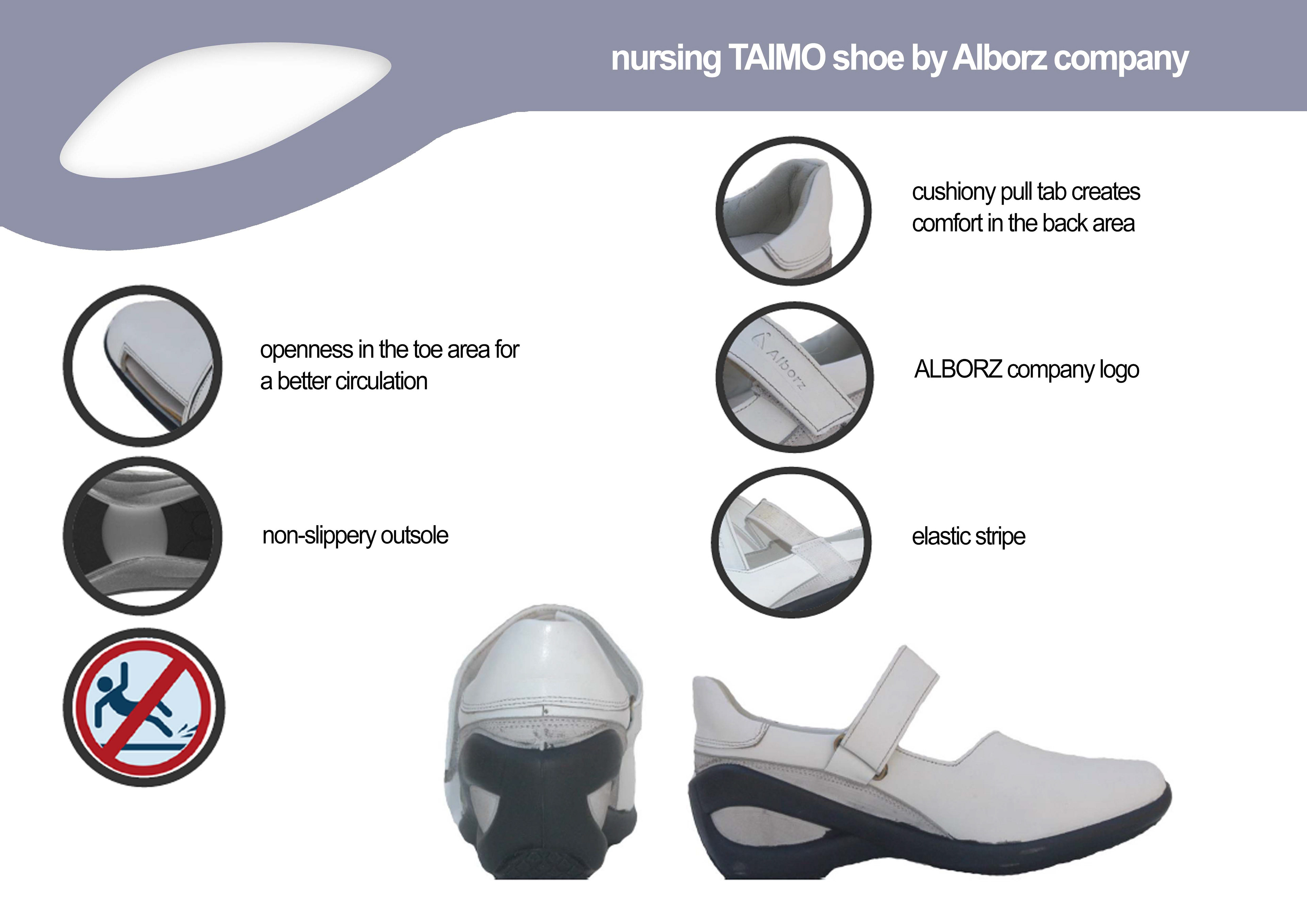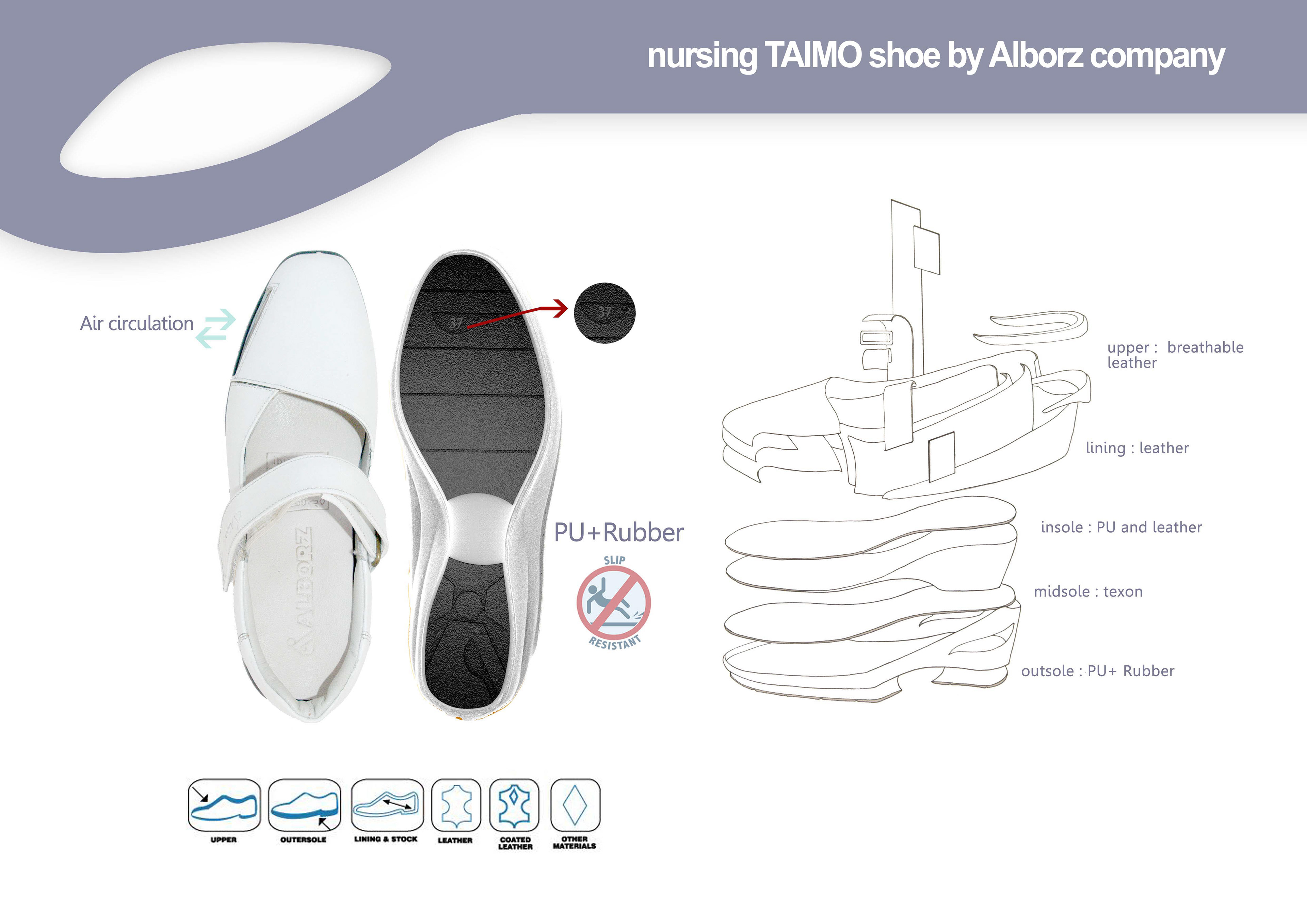 The story begins since I watched my aunt, a nurse, always complaining about how her feet hurt after long hours at work. I started to examine present nursing shoe from different brands in my country's domestic industry.
I noted that most of the nursing shoes have not the standards, such as no safety for slippery surfaces, no protection car on the toe, no filtration to circulate the humidity in feet after long hours and non-ergonomic.
Then, I did a research about top nursing shoe brands all around the world and tried to design a new one which had the principals and standards and also, affordable for my country's domestic industry for mass production.
After the research and sketching part, I represent my idea to Alborz Shoes Company, then made a sample of a pair. Finally, we both agreed to Taimo nursing shoe mass production, considering our rights on the both sides.